EUROSTARS – EMOSPEECH R&D project: Acapela Group enhances emotions in the virtual world.
EUROPEAN BUSINESS SUMMIT – 12th Edition, Brussels, May 14th, 2014. Taking account of emotions and conveying them to users is undoubtedly the next major revolution in the virtual world. Applications need to embody more verbal and emotional interactions. EMOSPEECH is a Eurostars project in which Acapela Group, the voice expert based in Mons, has actively participated. The first results are being unveiled.
EMOSPEECH is the result of a project led for 3 years by teams from Acapela Group, INRIA­ LORIA and Artefacto to provide virtual learning programs (or serious games) with increased ability to convey dialogue and emotions.
The challenge for speech synthesis, combined with face animation, is to restore emotions and intentions, to enrich physical immersion – perfectly handled in games – and enhance user experience and therefore learning efficiency. This project has been funded by the Walloon region and by Oséo within the framework of  Eurostars' call for proposals.
Speech synthesis allows the transformation in real time of any written text into an audio result. In the virtual world, speech synthesis keeps perfect pace with changing context. The user, in addition to being physically immerged in the game through the avatar's visual representation, is also vocally involved. The vocal dimension can considerably enhance the player's immersion and hence the ability to learn and acquire knowledge.
While today speech synthesis allows perfect communication to the user of personalized real time information that accurately tracks evolving situations, the next step is to add a layer that restores nonverbal information. To effectuate the restitution of emotions and transformation of voices, specifically with regard to intonation and voice modelling, Acapela has selected its HMM Colibri voices that offer a wide flexibility. This technology, based on the latest innovations in speech synthesis and signal processing domains, allows the generation of speech from statistical models where spectrum and prosody are modelled together.
Work already undertaken has enhanced the performance of this type of speech synthesis voice and provided variants to restore emotions and intentions. Fear, stress or conversely satisfaction and good mood or perhaps tiredness and anger, can all be worked on and more accurately represented by playing with the parameters, to create an additional emotional layer.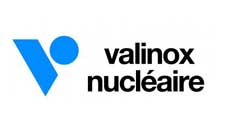 CASE STUDY: Artefacto, a French company dedicated to virtual reality, augmented reality and 3D visualization has already integrated those voices in serious games, among which Valinox Nucléaire.
"With a big increase in its workforce but also because of a real desire to improve the quality of products with demanding specifications manufactured for nuclear power stations, the company Valinox Nucléaire decided to develop a Serious Game to train its technicians and harmonise production procedures. The Serious Game benefits from all the advantages of the latest technology relating to real-time 3D rendering, run-time systems and synthetic voice, allowing users to build on guidelines offered by the Serious Game's trainer with instructions related to the company's production methods. A major innovation of this Serious Game is the very close resemblance to the real environment, making it like a simulator, whilst allowing intuitive learning throughout the training thanks to virtual and face-to-face support adapted to the level of the trainee"
– says David Knossow, Research Activity Leader at Artefacto.
This Serious Game was developed by the company Artefacto in collaboration with ReBeK-@Conception for the pedagogy, accompanied by Simlinx providing project management support. ACAPELA contributed its very latest innovations relating to synthetic voice.
About Artefacto
About Acapela group
Acapela Group, the leading voice expert with 30 years of experience behind it, invents text to speech solutions to give your content a voice in up to 30 languages. We create authentic synthetic voices that express meaning and intent. Over 100 synthetic voices are ready speak, producing a natural and pleasant audio result, by turning written input into speech. We can create the voice your company needs. Just for you. This is Acapela bespoke expertise.
Let's talk!