New address for Acapela Sweden
Our office in Sweden has moved to Solna Strandväg 20, 171 54 Solna.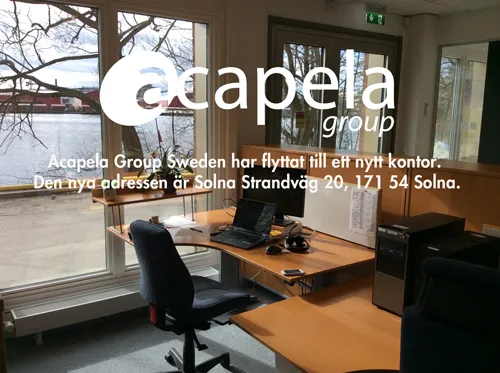 Acapela Group Sweden has just moved to a brand new office at Solna Strandväg 20 in Solna. It is a quiet office close to the water (Bällstaviken) in the Solna Strand area (also known as Vreten).
Visiting address
Acapela Group Sweden
Solna Strandväg 20, SOLNA (Sweden)
Postal address
Acapela Group Sweden
Solna Strandväg 20
PO BOX 1328
171 26 Solna
Sweden