Answering to Bilingual voice needs. Catalan/Castilian Spanish: a bilingual synthetic voice for a community of 10 million people, by Acapela.
Catalan is spoken as an official language by 10 000 000 people, mainly in Spain and Andorra and as a minority language in France and Italy (Sardinia). In Spain, more than 41% of the inhabitants live in a multilingual environment and 29% of Spanish people live in areas where Catalan is the official language*.Laia­-Ines, a pleasant bilingual Catalan/Castilian-­Spanish synthetic voice has been designed for them.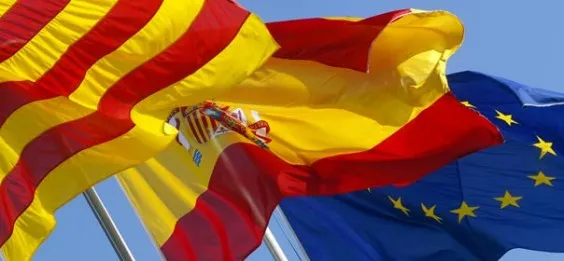 Com et diu/Como te llamas ? Em dic Laia – parlo català/ Me llamo Ines –hablo castellan**.
Meet Acapela's bright bilingual Catalan­ Castilian voice, it perfectly handles specificities of both languages giving a pleasant audio result. This bilingual voice – we call her Laia or Ines depending on the language she's speaking – is one of our bilingual talents. It has been created to answer the demand from the Catalan community, for one identical voice to speak both Catalan and Castilian.
As usual we organized a voice casting to select the right professional speaker, someone who meets our high quality requirements for text to speech purposes. This talented bilingual speaker has recorded hours of speech in two separate sessions, under the direction of the Acapela team, to finally create this new bilingual voice.
Acapela's bilingual voices also feature Rod­Rodrigo and child voices Emilio and Valeria, all bilingual US English/North American Spanish, and also Nizar, a voice speaking both Arabic and English.
'Our expertise is based on the human voice. We look at all facets of speech and our team of linguistic experts constantly work on new challenges and define new methods to provide a vocalization of text that makes perfect sense. And today, one voice that speaks different languages fully makes sense,' comments Lars­Erik Larsson, CEO of Acapela Group.
At Acapela we love voices. And we aim to develop voices that sound authentic. Because one synthetic voice cannot fit all needs, our repertoire offers a wide range of persona, including voices that speak several languages and dialects, that have different accents, that convey different moods and are for all ages. We even create character or celebrity voices. We are participating in R&D projects to make text to speech sing and to better convey emotions or tell a story. We love challenges and as experts we look forward to innovating even more and to forging ahead with new speech solutions. We are very proud to have developed the world's first genuine children's voices, an achievement which testifies to our impressive track record.
Hear a voice sample
Learn more about Catalan language specificities here
*Source: gencat 
**translation : What is your name ? My name is Laia – I speak Catalan/ my name is Ines – I speak Castilian Spanish