Digital Education can change lives: Avallain Foundation uses Acapela voices to give each child a chance.
Acapela is providing the voices for 'a-ACADEMY', an innovative platform designed by Avallain to give ALL Kenyan children access to educational interactive content.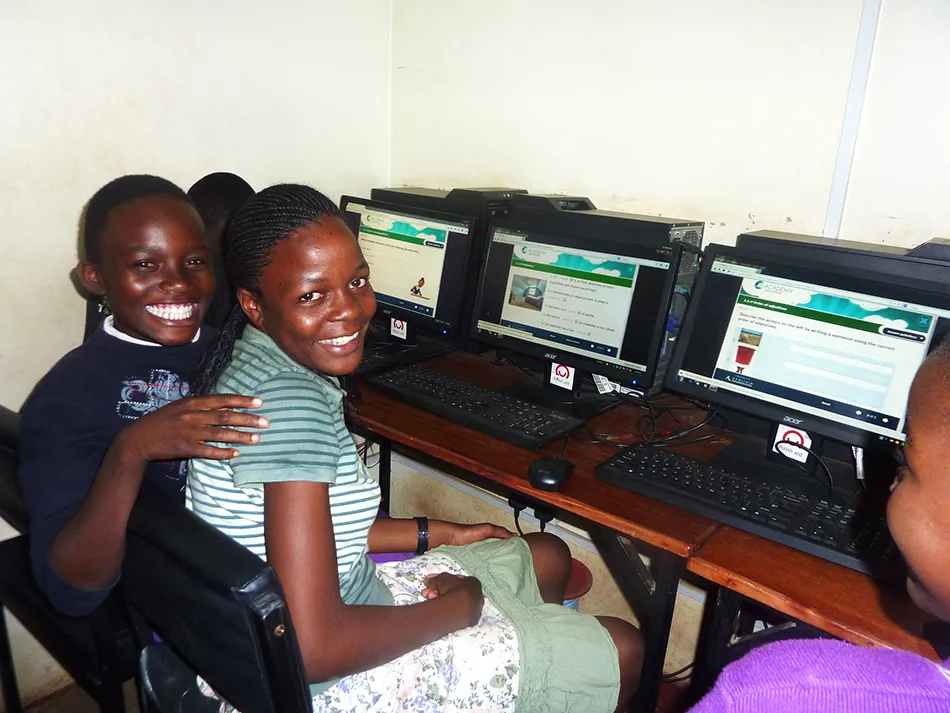 According to the UNESCO Institute for statistics, there are 61 million children of school age who are currently not attending school. Half of these children worldwide come from sub-Saharan Africa. According to a recent study conducted by the Kenyan Ministry of Education, on average, 17 children share 1 textbook.
Education is essential to all children and technology-advanced education can actively promote inclusion. This is the aim of Avallain Foundation, a non-profit organisation created by Avallain, a company which specializes in education technology and digital publishing, and has developed the 'a-ACADEMY' program. The highly interactive educational content was developed in close collaboration with African educators, international curriculum editors and instructional designers. It uses Acapela voices to provide engaging English audio input, which contributes towards the interactivity and efficiency of the whole programme.
"We designed a-ACADEMY with the idea of offering high-quality digital learning to children who need it most. We understand how important digital learning is in Kenya and we needed to create a product that filled a gap and that was of the highest quality. We needed good audio in different voices with a British accent that could help the children improve their language skills as we never want to compromise on quality. Creating our voice files with Acapela Box was easy and it was also easy to integrate in our authoring tool. The high quality audios have certainly enriched a-ACADEMY and fit perfectly well into our pedagogical strategy and vision." Says Miriam Ruiz, Executive Director of Avallain Foundation.
Avallain is using www.acapela-box.com, our on line service that allows users to easily create all-rights integrated voice samples in any of our 34 available languages, in a wide range of voices. a-ACADEMY is currently using Acapela's British English voices to provide accurate pronunciation for English lessons.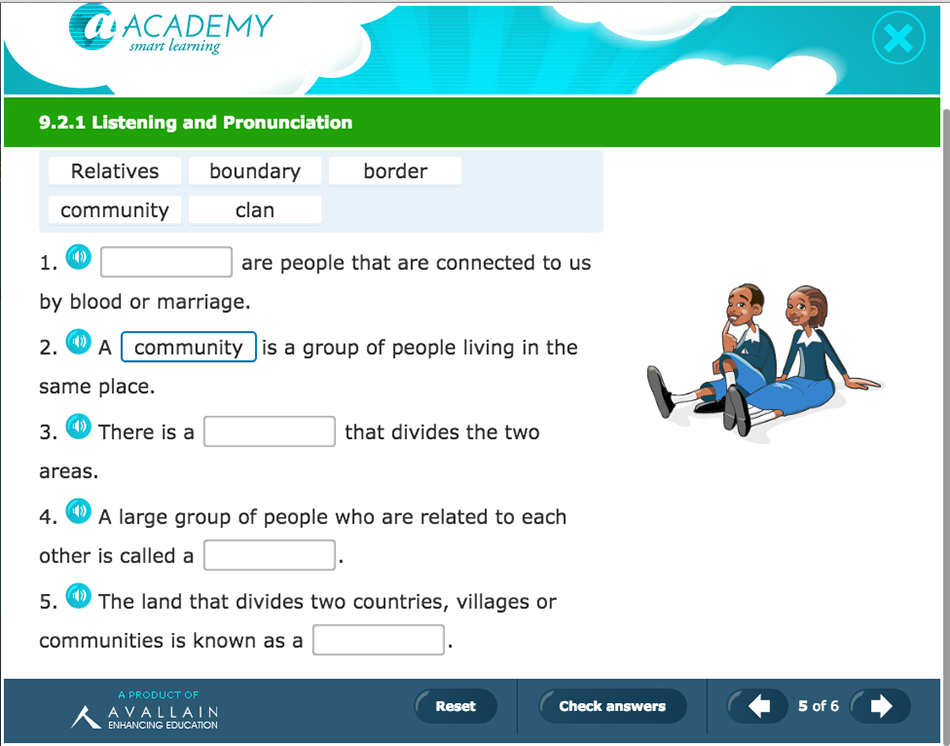 Listen to 'a-Academy' audio samples, produced with acapela-box.com
The acapela-box friendly user interface provides a large text box and an easy sort of languages and voices to make the voice-creation process productive and pleasant. Text input can be modified and fine-tuned as much as necessary to obtain the expected audio result. Once the message is ready, voice files can be generated in MP3 or Wav format (8 or 22 kHz, a-law or µ-law).
"Speech technology is widely used in education to enhance interactivity and engagement, specifically in language learning, as in Avallain's platform. We are very proud to be part of this innovative platform that uses technology to better serve humanity' says Lars-Erik Larsson, CEO of Acapela Group.
a-ACADEMY is aligned to the 8-4-4 curriculum, approved by the Kenya Institute of Curriculum Development (KICD) and could be applied to education throughout Africa. The pilot program has already reached 10,000 children, but Avallain is confident half a million African youngsters could benefit.
a-ACADEMY is perfectly suited to primary schools, primary school children and any other project or person that is interested in qualitative and engaging educational content. It is totally free of charge to individuals such as parents and children.
More about Avallain Foundation
More about Acapela box