NEW VOICES: Meet the new voice mates in Acapela's family.
At Acapela, we are constantly working on our portfolio to provide you a wide cast of voice personas, because your voice matters.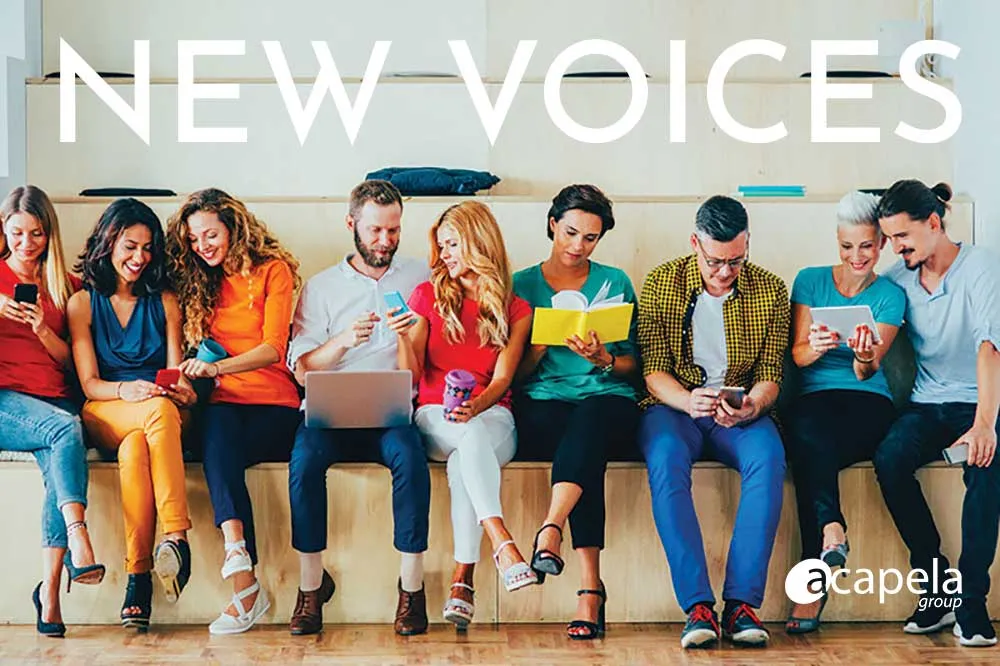 With the release of the lastest version of our speech engine (V10.300), we added new voices (Standard and Premium) and improved the existing ones.
Meet Isabel, Zeynep, Jalal & more:
Meet Isabel the Portuguese, Zeynep the Turkish, Jalal the Arabic, Lena the Russian, Ida the Norwegian, Gosia the Polish, Gabriela the Brazilian, Elena the Spanish and Tessa the Dutch
Play the audio samples, type in your own messages in the  interactiven online demo.
Enjoy the Premium voices, including the children's ones.
Benefit from the improved versions of the Arabic, Finnish, German, Norwegian, Brazilian, Polish, Russian, Swedish languages.
Meet them ALL here or listen to a few samples of the new voices:
Portuguese
Turkish
Arabic
Russian
Norwegian
Polish
Portuguese Brazilian
Spanish
Dutch