Digital voices for all: Acapela Group ready to serve young users with greater choice
Discover our new children's voices, now available in a wider range of diverse personas, ages and genders.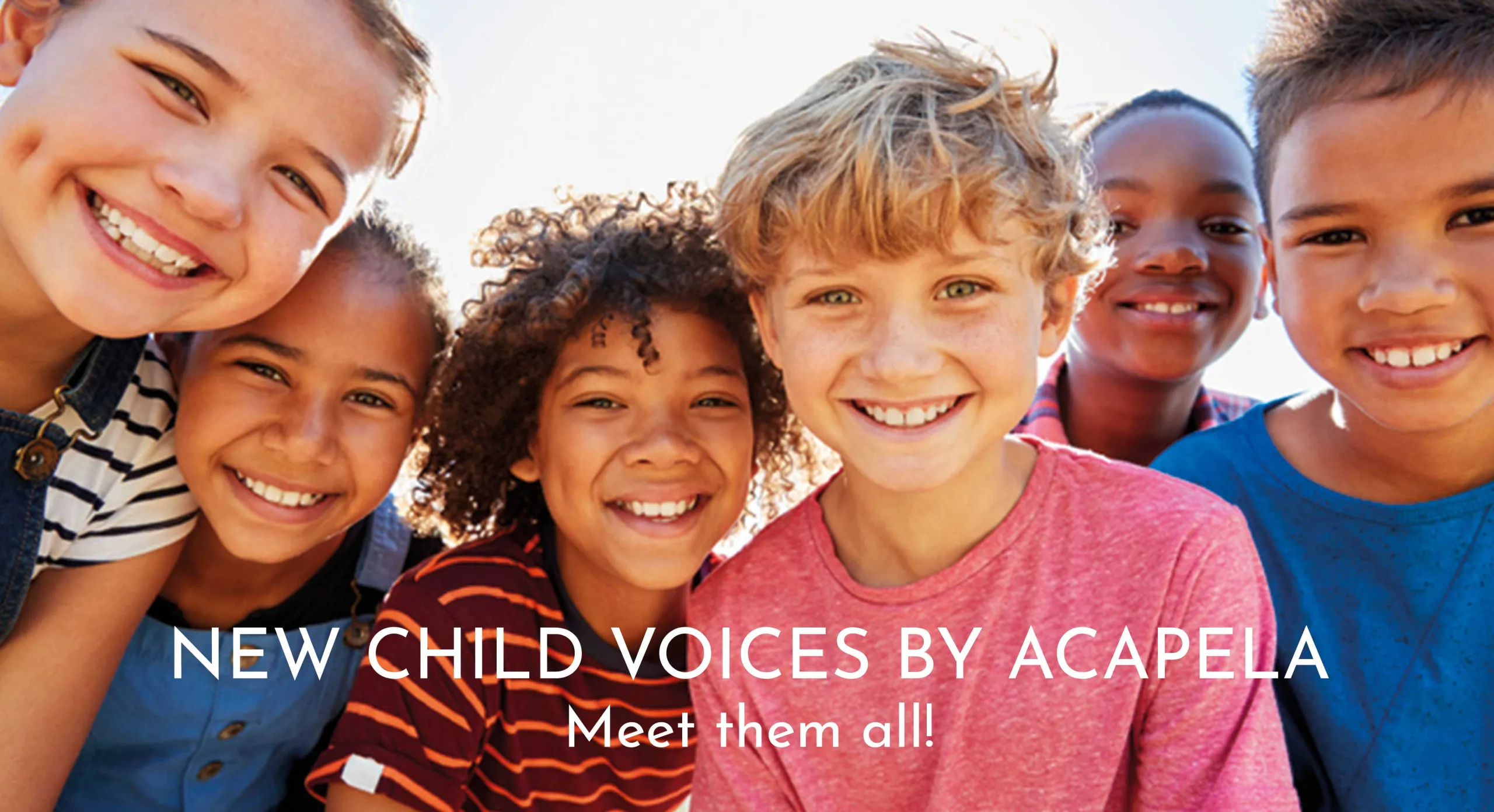 At Acapela Group, we recently celebrated with pride the 10th anniversary of our synthetic children's voices. Over the past decade, thousands of young users have chosen Acapela's synthetic voices to enhance their daily lives, enabling improved communication, play, progress, and learning, often through AAC (Augmentative and Alternative Communication) applications.
Since our world premiere in 2012, Acapela Group has been unwavering in its commitment to listen to and support young users, having created 30+ voices for them in ten different languages. When this community increasingly expressed their need for more choice to select a voice to resonate with, distinct from the voice that may be used by a peer, we embraced this challenge and set our plan in motion.
MORE CHOICE
To start with and in the frame of October AAC Awareness month, we are delighted to introduce to the world a new collection of ten child voices in American English; with additional languages coming soon. These new child voices match our high level of quality, including the capacity for vocal expressions (voice smileys). They aim to provide a broad range of choices in terms of age (child, teenager, and in-between) and gender.
We extend our warmest gratitude to our users, contributors, and AAC partners for their ongoing feedback, which is essential in guiding us forward. You can hear samples of these voices in the audio sample and reach out to us for more information.
New collection of children's voices - Meet some voice personas
medley-childvoices-acapela-alice