VOICE AI: Meet the 1st African American English digital voice!
Acapela Group, the leading actor in Voice AI, announced its decision to provide more diversity options for individuals who use digital voices. Are you looking for an African American accent text to speech? Discover Tamira's voice.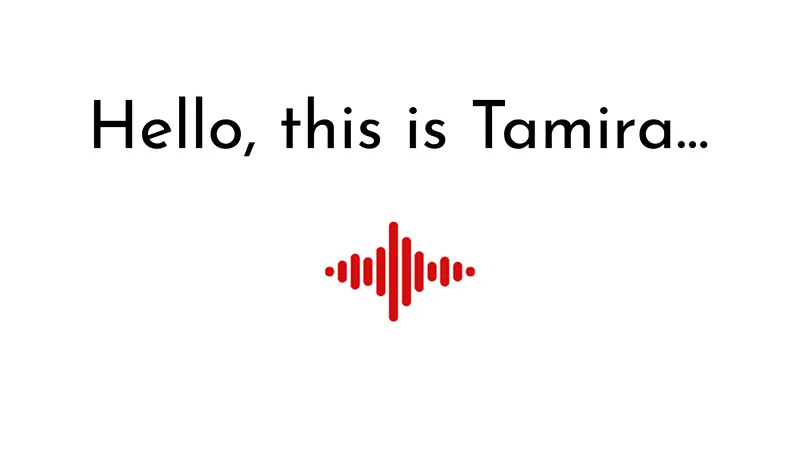 "Our mission is to provide a voice for all and we are proud to unveil a voice sample of the first African American English digital voice ever," says Nicolas Mazars, Inclusive Product Owner at Acapela Group " we are grateful to the AAC community for their precious contribution through the full process."
A World First
This digital voice was developed  with our AAC partners (Augmentative and Alternative Communication): AssistiveWare, PRC-Saltillo and Tobii Dynavox. We decided jointly to take tangible steps in our voice diversity approach and we thus, initiated the creation of the first African American English digital voices (AAE) a few months ago.
Discover our American English text to speech voices
Relying on the community
To successfully conduct this mission, we called on the African American AAC users, the Speech Language Pathologists (SLP) and the parents of young AAC users, to help us define the right voice profile, based on their unique knowledge and feedback. So we took the time to ask, listen, share, discuss and learn what could possibly be the right choice for a 'AAE' voice. A voice expected by a wide community, capable of embodying voice characteristics while being suitable north-south, west-east of the US. The right tone. A big challenge indeed.
Meet Tamira
And here we are, introducing Tamira's voice to the world. A digital voice created hand in hand with the community, from the voice characteristics, to the voice casting and even on what name to give the voice.
Voice sample of Tamira's AAE digital voice - created by Acapela Group

Tamira's voice will be available in a few weeks. Stay tuned.
At Acapela, we aim to create personalized voices perfectly adapted to the context of applications. Either for individuals who need digital voices to communicate or for companies looking for a digital spokesperson for their voice branding. The exercise remains the same: helping people get the right voice that fits and works. Our core expertise as a bespoke player is right here. We not only provide a high quality voice that is excellent, technically speaking, but we also provide the voice that fits based on our latest innovations on neural TTS.
Tamira will be the first member of the new 'AAE' family, joining Acapela's repertoire of voices in 30+ languages.  A male and two children's voices will join the band shortly. Tamira's voice will be available in a few weeks. Stay tuned.
While Acapela Group is handling the creation of the digital voices, we fully relied on our partners to spread the word about this initiative, to help us listen to you and to collect the feedback on the ground. Thank you to all people involved in this project..
Contact the AAE initiative partners:
AssistiveWare – Email to David Niemeijer – voices@assistiveware.com
PRC – Saltillo– Email to Dave Hershberger – voices@prc-saltillo.com
Tobii Dynavox – Email to Bob Cunningham – bob.cunningham@tobiidynavox.com