2.5 million talkative apps!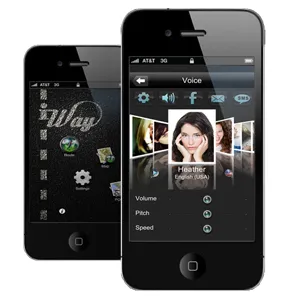 Our acapela-for-iphone gallery is proud to feature 100 talking apps, using Acapela voices for many different purposes: RSS & web readers, translation and language learning, navigation and GPS, accessibility and A.A.C., eBook readers utilities, education, productivity, sport, health or social networking.
We did the Math: 2,5 million apps speech empowered by acapela voices have been downloaded so far & are doing their talkative job the world over. Thank you to all the smart users and developers!
Developers can use any of the Acapela voices to turn written content into a pleasant audio result with Acapela TTS for iPhone and iPad SDK. It has been designed for the iPod Touch, iPhone and iPad developer community to easily add a vocal dimension, in many languages, to all their applications.
Sign up for free on Acapela TTS for iPhone and iPad Website to download the evaluation SDK and get access to related information.
And for Android TTS, follow the link: https://www.acapela-group.com/solutions/acapela-tts-for-android/