Voice solutions@AcapelaGroup : New website for a new what-you-hear-is-what-you get experience !
Welcome to our brand new website! We are delighted you are paying us a visit. Explore and enjoy!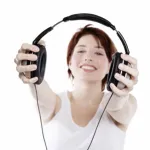 Our aim is to help you make the most of speech solutions and quickly guide you through our wide range of products.
Our challenge is to provide you with the most accessible and straight forward product information, demo & evaluation tools, as well as maintaining a valuable thread of technical & industry news in the field that interests you, backed by a willingness to understand your needs and provide you with the best possible support.
By signing in you will access technical documentation, evaluation versions and basic pricing information that will give you direct answers to the most frequently asked questions.
On our homepage the interactive demonstration allows you to test our voices better than ever. Product specific Interactive demonstrations will even let you hear what you really get in all the different types of qualities & formats.
The on line demos – in HTML5 – run on all OS and the responsive design allows you to easily look at Acapela's advanced information on any screen size. Our content is easy to follow on social media (Twitter, Facebook, Google +, Linked in) and voice samples can be downloaded, shared or commented on via Soundcloud!
We would very much appreciate you letting us know what you think of our site and please feel free to suggest enhancements.
@AcapelaGroup, we hope you enjoy your visit to Acapela's updated, totally new website.