Crisis initiative – Helping all individuals to access written information
For all visually impaired users that wish to add Acapela's voices to their NVDA screen reader, we are offering a free 90-day access to our product, at no cost.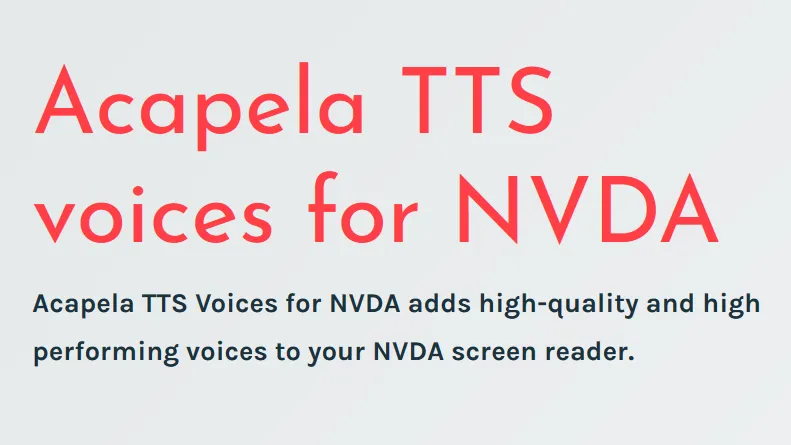 The outbreak of COVID-19 is an unprecedented new reality for individuals and businesses across the globe.
At Acapela Group, we are dedicated to providing everyone, whatever their disability or impairment, with a voice. To help people to live more independently through easy access to technology.
Our commitment is to make our digital voices easily accessible to everyone throughout the world. Our speech solutions provide users with access to information, to enable communication, to give people a voice to express their thoughts and desires, to help users participate in social conversation, preserve their personal voice identity, thrive in their educational aims, and much more.
To help address the challenges we're all facing and with the intention to help make some things a little easier, we are offering 3 months access to our Acapela NVDA TTS voices. Therefore, we are enlarging access to written information through text to speech to the visually impaired community.
Starting today, all NVDA screen reader users can access Acapela's digital voices for a three month period, at no charge.
To benefit from this offer, please visit http://www.acapela-nvda.com
We wish all our users – current, new, and prospective – all the best in this difficult period and we would like to reassure you of our full support.