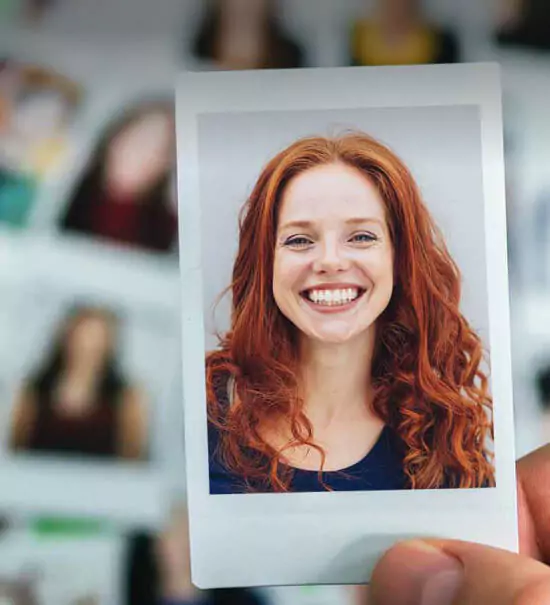 Sales & Business Development Manager
Sales & Business Development Manager
Labege (Toulouse), France
Acapela Group brings together talented people from very different backgrounds and areas of expertise, resulting in a rich cultural and multilingual environment. Voice First interfaces are reinventing the way we engage with devices. The challenge is great, help us meet this disruptive change, join our team.
We work on voices and languages, we look at the whole world and all application fields to help us create authentic and genuine voices that change or simplify people's daily lives. Our universe is vast and our appetite for innovations too. If you want to join our adventure, here is the place to apply.
VISION
Voice-First environment: voice becomes the main user interface to communicate with things.
Text-to-speech technology supports Assistive communications.
MISSION
At Acapela Group, we develop cutting-edge solutions to create a voice for everyone.
Within the inclusive department our mission is to develop, solutions & services to help our customers to create their voice persona/identity through our personalized digital voices.
VALUE
Acapela Group aims to deliver the highest quality voices and TTS solutions.
IN A FEW WORDS

Acapela Group's voices are currently being used by a wide range of companies all over the world, from SME to large international groups, to deliver a unique identity that fits their requirements.
Acapela Group is the leading European Voice Technology expert: our latest works on Artificial Intelligence ensure the rapid creation of custom voices that are adapted to the specific requirements of a person, a company or a brand.
While Acapela Group is currently focused more intensively on each of its markets, Transport, Customer interaction and Inclusive, Acapela is expanding and strengthening its sales department with a new Sales & Business development Manager, Based in France.
YOUR ROLE
You will work autonomously and in the long term you will build business in France and internationally.
You will be responsible for contributing to the sales growth within an assigned territory by increasing awareness, developing networks, providing information on Acapela products & services to potential customers (B2C users), partners (B2B2C) and clients (B2B) and assisting them in promoting our solutions and digital voices.
The territory is international with possible travels abroad.
You place great emphasis on new customers while developing relationships with existing ones.
You are responsible for the entire sales process and work with a wide range of potential customers.
Your role is of a consultative nature for large accounts and requires perseverance and long-term care. At the same time, it is important that you enjoy closing short term smaller deals.
YOU WILL HAVE THE FOLLOWING ASSIGNEMENTS

– Identify business opportunities across Acapela Group's product range related to Inclusive market,
– Development of methods to satisfy customer demands,
– Respond to qualified customer inquiries. This will contribute to the development of your customer portfolio,
– Attaining a sales quota by aggressively working within the assigned territory, building strong customer relationships, conducting consultative sales calls and utilizing solid product knowledge to match customer needs with product capabilities,
– Developing sales leads by researching disabilities, accounts and technology in preparation for new business growth,
– Preparing and conducting presentations on Acapela Group's products and services for therapists, medical and educational partners and clients,
– Preparing sales packets and quotes for products and services and managing accounts including contractual aspects,
– Educating our ecosystem which includes among others: speech language pathologists, therapists, trainers, partners and clients,
– Collaborating with the technical teams, other vertical market units and legal/accounting department on a day-to-day basis to expedite the selling process,
– Developing sales leads in any way possible (cold calls, tradeshows, researches and other),
– Sustaining territory management through account follow-up, product demonstrations and by coordinating internal and external resources to answer the requests from the field,
– Working closely with other Acapela employees in general and the head office to ensure that all sales opportunities are pursued and closed,
– Conducting business/account reviews with Acapela Inclusive management on a regular basis,
– Staying informed on industry trends and participating in professional organizations within the AAC (Augmentative and Alternative Communication) industry to enhance sales opportunities,
– Preparing expense, special project and sales forecasting reports on a timely basis,
The position requires travels,
– Performing various other tasks as assigned.
– You will be reporting to the head of 'Market Owner and business development for Inclusive market'.
EDUCATIONAL BACKGROUND, SKILLS & EXPERIENCE
We are looking for a candidate that has a Diploma of Higher Education and a  minimum of 2 years' sales experience in the durable medical device/software industry, a clinical background is preferred:
– You can handle complex technical products and customized projects, as attested in a previous work experience.
– You have a strong drive and the ability to work in a dynamic small team environment.
– You are positive, curious, energetic, creative and problem-solving, analytical, purposeful and well structured, self-confident and sales-oriented with a strong sense of responsibility and quality, strong willingness to drive the business and company forward.
– Listening, verbal and written communication skills
– Bilingual mandatory: French and English in both speech and writing. A third language is a plus.
– Effective sales presentation and platform training skills
– Ability to communicate at all levels within an organization
– Proficient in the use of MS Office Word, Excel, PowerPoint and Outlook
– Detailed oriented
– Ability to multitask
– Possession of a driver's license and an insured motor vehicle
WHAT WE OFFER
– Joining a team of passionate people dedicated to one goal: give everyone a voice .
– Part of a CES award honoree 2023 in the digital health category team
– A permanent full-time (35h) position. Long-term French contract (CDI).
– The salary includes a competitive fixed salary and an added variable part.
– Based in the pink city, Toulouse, France
– A long-term training course with a talented team that takes on challenges together and visibly enjoys their work
– Flexible working hours
– Room for creativity and ideas for your own projects
– An international team of colleagues, most of whom have been with the company for over 10 years
– A meaningful role that impacts society in a positive way.
APPLY !
If these challenges appeal to you, then we look forward to receiving your application, preferably by e-mail to nicolas.mazars@acapela-group.com, stating the possible starting date and your salary expectations.
Apply for this job